Wounds, scars, and
Zippers
The makeup trends for Halloween
Halloween and scary outfits go together like pitch and brimstone, or like Freddy and KrügerIn the past few years, costumes were often combined with masksBut when you dance you quickly break a sweat with them and when talking to friends they are sometimes a hindrance.


If you still want to create a good goose bumps atmosphere at the Halloween party, then you should grab the make-up caseTake a look at these awesome top 5 shock makeup.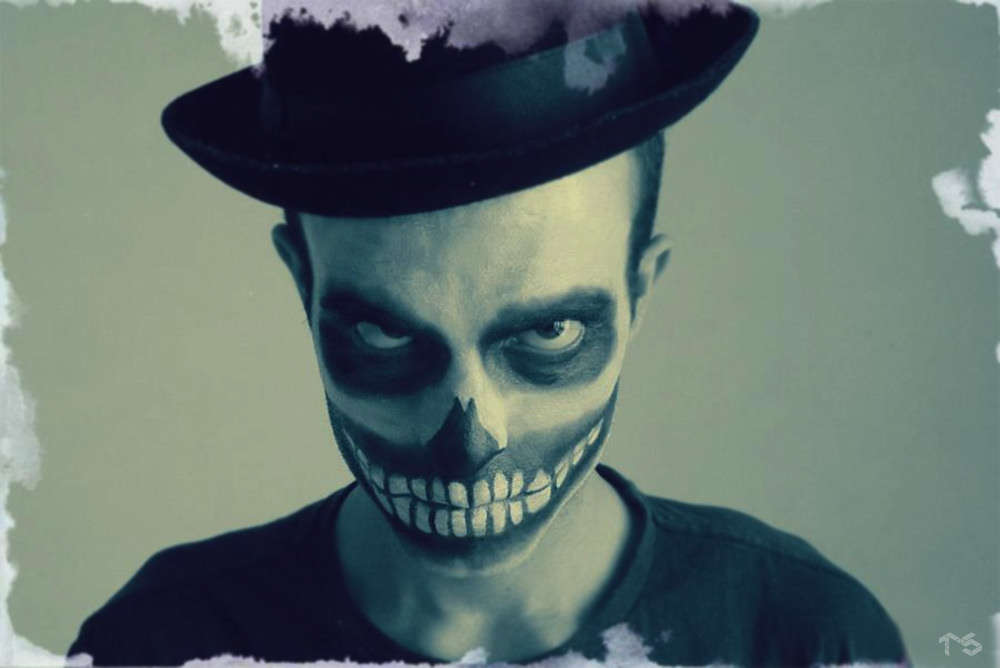 5th place - big mouth, a lot behind
Simple in its shape and yet an absolute eye-catcherThis skull make-up in the 'Day of the Dead' style is great for making up yourselfEspecially this year, these Mexican-inspired looks are the absolute hit.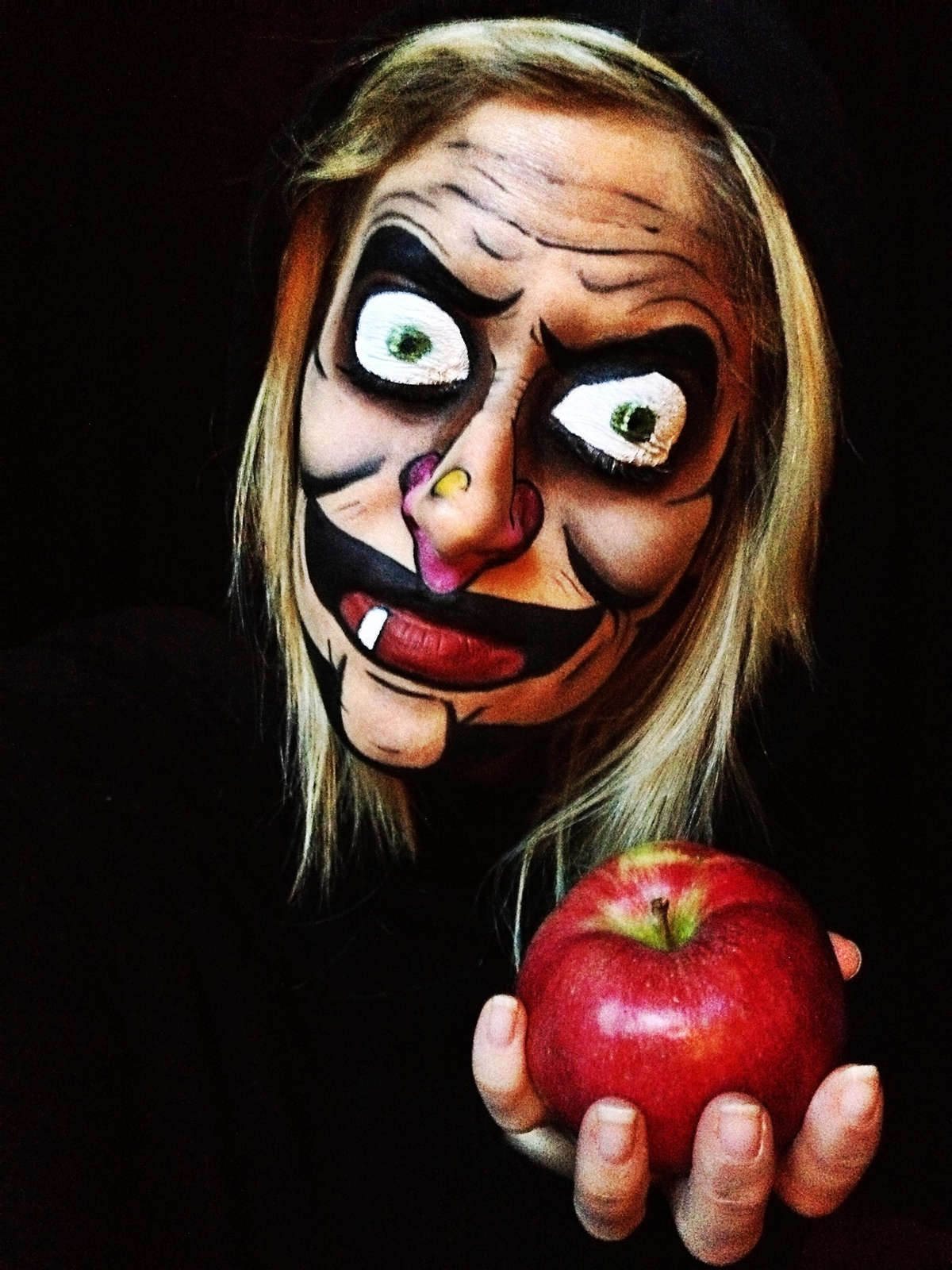 4th place - look me in the eyes little one
Another trend this year is so-called
oversize make-up
This creates optical illusions and scares the viewerOur 4th place goes to this creepy witch
Image source:
https://i.imgur.com/vkn6ybC.jpg
Are you looking for Halloween costumes and make-up accessories?
Have a look at the Partypanda shop!
<< Now to the shop >>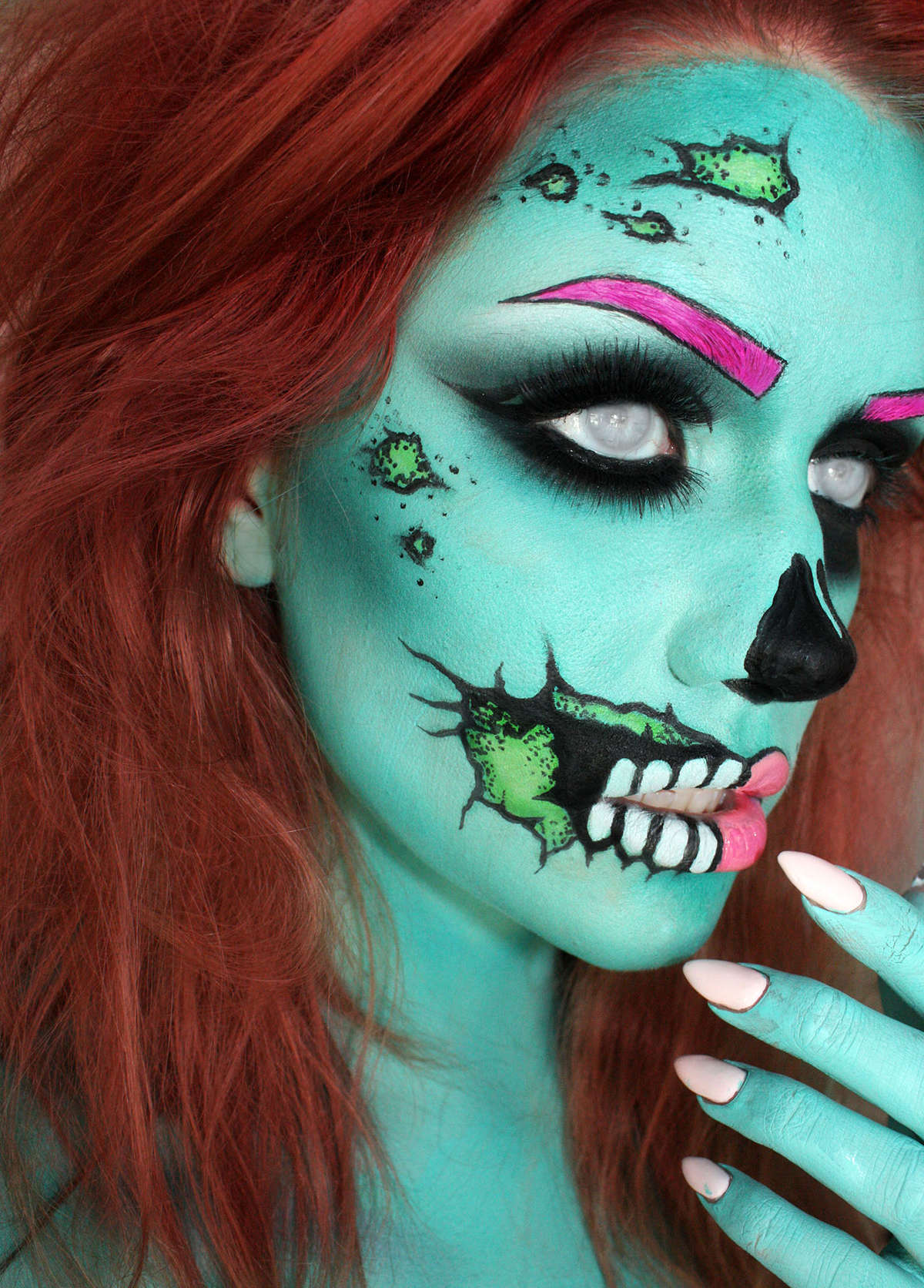 2nd place - PopArt Zombie
This makeup impresses with its bright colors and the resulting contrastsZombies are naturally always very popular, but this
undead look
clearly stands out from the crowd.
Image source:
https://imgur.com/a/Ok6Ke
(inclMake-up instructions)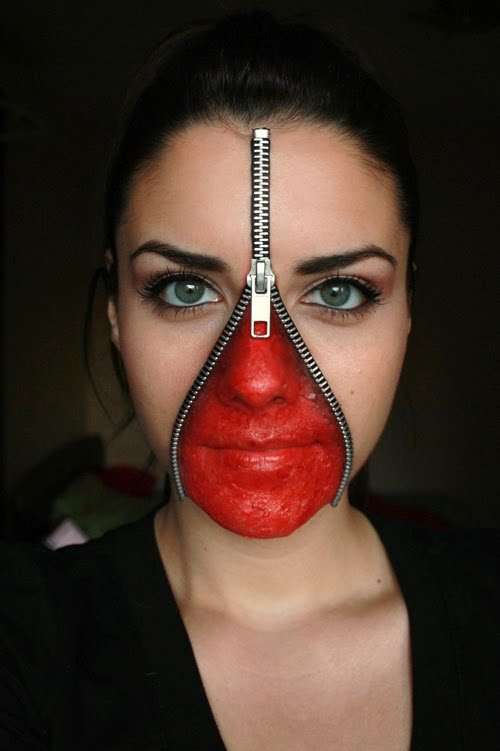 1st place - easy to tear open
And have you been inspired? You can recreate many of these looks yourself with a little practiceIdeally you take a helper by the hand and organize a make-up party right away
You can find these and many other suggestions in the Partypanda shopClick yourself in -
Partypanda.ch